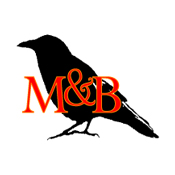 Links
Order by Check
About M & B
---
Contact Information and Guide to Authors for McRoy & Blackburn
---
***IMPORTANT NOTE TO AUTHORS***
Please note: for now, McRoy & Blackburn will be accepting
no new manuscripts.
The editor in chief has declared the publishing pipeline to be full.
Only
manuscripts by authors who have existing arrangements with the publisher will be considered.
Please send any other comments or inquiries to:
Editor
McRoy & Blackburn, Publishers
P.O. Box 276
Ester, AK 99725
fax number: (907) 479-2707
or email us at: mbe at alaskafiction dot com.
---
Online Interview with McRoy & Blackburn Editor
---
49 Writers has posted an interview with McRoy & Blackburn editor Carla Helfferich. You can check it out here.
---
About McRoy & Blackburn
---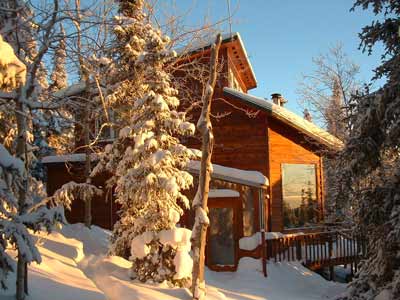 M & B is a small family business dedicated to publishing worthy books with a northern flavor, by authors who write stories that are often half a bubble off plumb. They are Alaskans in spirit or by residence, and their writing reflects a solid understanding of the need to curl up with a good book in front of a midwinter fire. We define what we publish as low art, i.e., short on lifted pinkies and grand aspirations, but long on character, plot,and story.(Also short on Alaskana cliches and long on readability.)

When we got started, no other Alaska publisher specialized in fiction. This was a pity, because we knew a lot of Alaskans who could spin quite the fine yarn! But most of them would have had to print their own works or take their chances with people Outside who may be successful businesspeople but who don't speak Alaskan. And most of these Alaskan storytellers (and their stories) don't fit into the normal slots, which is where we come in. This press came about because niche publishing for fiction was thriving throughout the U.S.--except in Alaska. The idea of "niche publishing" is to readers about what the idea of microbreweries is to beer drinkers; it's an honest acceptance that not all tastes are the same, that excellence can be found outside the mass market, and that regions can prefer unique flavors. Numerous small publishers are turning out regionally appropriate nonfiction in and for Alaska, but fiction has been a catch as catch can business in the north.

What one might call fine-art fiction has been available, particularly as grants appeared from various cultural-support agencies. That was not the business McRoy & Blackburn chose to enter. Instead, we looked to publish well-told northern stories. If great literature is high art, then we publish low art--cheerfully.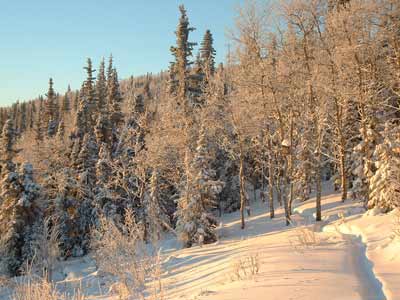 Our list includes books for young people and for adults, collections of short works and novels. Though we're an Alaska publisher with strong northern preferences, our books are not limited to Alaska locales or situations. (Bucket and The Birthday Party are typical in that respect.) As a rule, we do not publish genre fiction--romances, science fiction, and so forth--but we also believe rules exist to be broken, if judiciously.

And we think that if a book is worth publishing, it's worth publishing well. McRoy & Blackburn books are good looking and long lasting; we use acid-free paper and sturdy bindings appropriate to each volume.

Our Financial Manager is Peter McRoy, a man with a wayward warehouse; our Editor-in-Chief is Carla Helfferich, a whiz with a red pencil and le mot juste; and our General Gopher/Marketer is Deirdre Helfferich, professional proofreader. Our webmeister is Tryntje Helfferich. Our part-time help, who haven't quit their day jobs just yet, include Hans Moelders and Grant Weyburne.


---